Attractions -
Linden Lodge Guest House
There have been many changes since Gordon Rich started pressing cider apples at Mill Farm, although essentially the production of the juice is still traditional. We are a family run business producing Traditional Farmhouse Cider and Farm pressed apple juice, with locally harvested Somerset apples.

Rich Cider Company
Mill Farm, Watchfield, Highbridge, Somerset, TA9 4RD.
Phone:+44 (0)1278 783651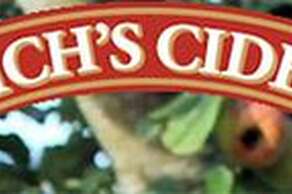 Thatchers Cider Company Ltd
For generations we've been perfecting our orchards, our craft and our cider. Today we've got a whole range that takes you from fresh, vibrant and modern, to traditional, vintage, speciality and single variety.

Thatchers Cider Company Ltd, Myrtle Farm, Sandford, Somerset, BS25 5RA.
Phone:+44 (0)1934 822862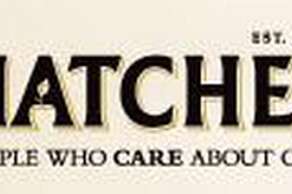 Chocolate making workshops for 10 - 110 year olds to learn how to make your own professional chocolates in Bristol. Heaven for any chocoholic!

The Chocolate Tart
The Old Malthouse, Kent Road, Congresbury, BS49 5BD.
Phone:+44 (0)1934 876881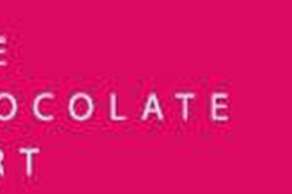 Bed and Breakfast Weston Super MareThe Grand Pier at Weston-Super-Mare is 1½miles long and was intended to serve two purposes:for shipping at all tides at the far end and for entertainment near the shore. Construction began in 1903 but, in the event, it proved useless for sea-going traffic. In 1970 the entrance to the pier was re-built and four years later the Department of the Environment listed the pier as a monument of historic importance.

Grand Pier
Marine Parade, Weston-Super-Mare, North Somerset BS23 1AL - England, UK
Phone:+44 (0)1934 620238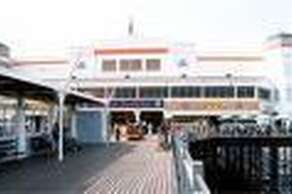 Revamped, restored and totally remarkable, the new Wookey Hole experience is bursting onto the 2007 holiday scene in an explosive mix of

Family fun and loads of excitement and entertainment for kids of all ages!

With new attractions, great new facilities and the classic glory of Britain's most spectacular underground caverns, the centuries-old site near Wells in Somerset has been given a brand new lease of life.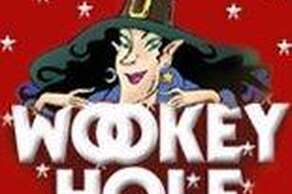 A major tourist attraction for over 200 years, with plenty to do above and below ground.
Outstanding Natural Beauty, where you'll find many rare species.
The Cathedral-like Caves and Britain's biggest Gorge are million-year-old Ice Age river beds.
Your ancestors have lived here for 40,000 years, and world-famous Cheddar Man is Britain's oldest complete skeleton.
If you'd like to try our RockSport Adventure Activities, organise a School or Group visit, or just enjoy a quiet cream tea, use the menu to find out what we have for you !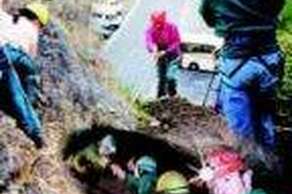 Playhouse patrons may park for just £2 in the Sovereign Shopping Centre car park while watching an evening show. It is then a pleasant short walk to The Playhouse. There are CCTV television cameras along this route, helping to make your visit to The Playhouse a safe one. To take advantage of this offer you will need a parking voucher, please contact The Box Office for full details. The carparking period must begin after 6.30pm.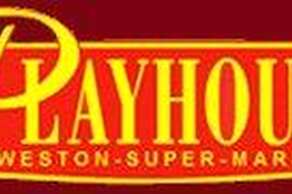 The Winter Gardens provides facilities for your conferences, seminars and other events that meet sustainability criteria with lower environmental impacts and is therefore recommended within the Government Office for the South West's, nationally recognised 'Greener Events' guide.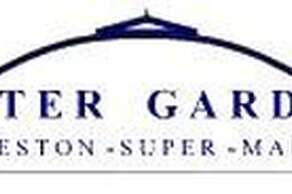 Weston-Super-Mare Golf Club
Our Course, which was officially opened on the 24th September 1892, is unusual. It is by the seaside, but is not truly a seaside links in the sense that dunes do not form part of the challenge but are rather the seaward boundary of the course. There are few trees on the course, more likely large shrubs. The overall impression is of wide horizons and masses of sky. In summer the greens are fast and true, the fairways tight and the rough punishing. In winter the course is rarely closed and is always played off real tees, just occasionally, depending on the weather, it may be necessary to use temporary greens but this is no more than a few days each year.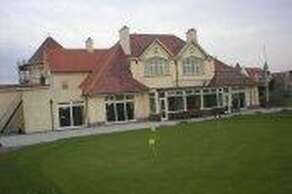 Worlebury Golf Club - Avon
There can be few more historic places to test your handicap than at the long-established Worlebury Golf Club, near Weston super Mare. It was founded in 1908 by Henry Butt, a local philanthropist, with a group of like minded prominent businessmen, initially for their own enjoyment. This traditional parkland course offers all the challenges of golf in a hilly terrain - with an excellent mix of holes providing a stiff challenge to both low and high handicappers, under the watchful eye of club professional Gary Marks, club captain Martin Ford and club secretary Mike Wake.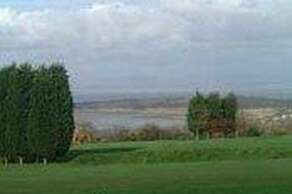 Brean Golf Club - Burnham-On-Sea
Welcome to Brean Golf Club. Golf enthusiasts will love Brean Golf Club! It's an 18 hole, 5715 yard, par 69 course, located at Brean Leisure Park, in approximately 100 acres of lush green meadowland. Water features come into play on many of the holes providing formidable hazards to the flat landscape. The greens are irrigated by a popup sprinkler and since the fairways are cut from meadowland, they remain lush even in drought and are well drained. Hence you'll find the course is seldom closed. Plus, with the course being on the coast, you'll find the fresh winds and breezes add to the challenge of the course!